THE FIRST STEPS
On April 18th 1991, David Hatch (left), then managing director of BBC Radio rose to speak to the glitterati at the annual Television & Radio Industries Club Awards lunch. Hatch, the current president of TRIC, was a funny man, a veteran of radio comedy shows where he'd performed alongside John Cleese. But his message this time was deadly serious.
BBC Radio, he said, was abandoning its role as a monopoly supplier to its own networks. It would actively seek programmes from what he called "the infant independent radio sector". And he pledged £250,000 to "kick-start it into sustainable orbit." "During the 90's" he went on, "I hope they make ever increasing contributions to the BBC, bringing new voices, talents, skills and ideas to our output and listeners". It was a pivotal moment in the hist ory of British broadcasting.
The press release accompanying Hatch's speech noted that "Radio 5 has already led the way by broadcasting several independent productions", but this new initiative would bring indies into the main networks. An 8-page document called Guidelines for Independent Productions was published later in 1991. New terms of trade swiftly followed. And on July 11th 1992 Unique Broadcasting's Unsung Heroes, written by Tim Blackmore (right), produced by Bethan Davies, presented by Stuart Grundy and commissioned by Radio 1's controller Johnny Beerling became the first independent programme broadcast under the new arrangements.
This is the anniversary RIG is recognising throughout its year of celebrations of 25 years of independent production at the BBC.
**************
The recent introduction of BBC Radio's Compete Or Compare strategy promises that up to 60% of what's called "qualifying" output of their networks (broadly everything apart from news) can be won by independent producers. By 2022 indies might be making 27,000 hours a year for the BBC, up from 9,000 in 2016.
The roots of this extraordinary change can be traced back to the late 1980s when BBC Radio was under pressure to follow its TV colleagues into an open market for producers. In 1990 the EC (now the EU) issued a directive requiring all television broadcasters to make 10% of their output available to indies. In August of that year, after discussions with the Home Office, BBC TV pledged to commission 25% of its non-news programmes, approximately 1400 hours, from independent producers. British viewers were used to imported programmes from The Lone Ranger to Dallas, but this was something different. Now British TV producers working outside the BBC were making shows like Challenge Anneka and Birds of a Feather.
Internal BBC correspondence from the time suggests that BBC Radio was fearful of a similar move in what they still liked to call the senior service. In March 1991, David Hatch wrote to the director general Michael Checkland saying that while the subject of independent productions was currently "contained" he believed it would soon "surge again". "I am keen", he wrote, "to avoid being allocated a quota." Hatch recognised two problems about the indie sector. As he put it: "1. very little exists and 2. it won't unless encouraged". Asking Checkland for seed money of £50k, Hatch noted that "it would, I am sure, be worth many times that in terms of Brownie points and external perception."
The use of words like "contained" and "Brownie points" says much about the enthusiasm for independent production. It's clear that BBC management was more concerned for its image and for protecting its production base than for liberating access to its transmitters. Some correspondence from the time is grudging about the potential of non-BBC trained producers. Many in house managers felt under pressure from what they saw as uncultured hordes massing outside Broadcasting House, their citadel of quality programming.
So who were these upstarts daring to challenge the orthodoxy that only BBC staff could make shows for BBC listeners?
It can be difficult to define an independent production as opposed to an acquisition or a programme made by a 'guest' or 'freelance producer' who may have kept some international rights. As long ago as the 1940s Roy Plomley had negotiated the retention of copyright in his format Desert Island Discs. Producers like John Whitney (later DG of the IBA) made shows for Radio Luxembourg in the 50s and 60s. John Pidgeon (later head of BBC Radio Comedy) made a series for Capital Radio in the 1980 called Classic Albums. BBC World Service bought or licensed some shows from Ladbroke Radio. Radio 1 made occasional deals with the US distributor Westwood One. But the notion of a UK independent sector designed to offer programming to the domestic BBC networks gathered steam in the early 90s. Theatre director Jack Emery, was involved in an energetic spat with David Hatch about a radio drama idea in 1990. Asked to judge whether such an idea might suit Radio 4, the network's finance manager wrote that "it is cheaper to make the programmes ourselves", noting without irony that when comparing production budgets "I have not included our own overhead costs."
Another pioneer was Chris Parry-Davies of Rewind Productions. He had two early commissions from the short-lived sport and youth station Radio 5: a comedy drama series called Mission Investigates which launched in February 1991 and Club Class, a 12 part series of comedy showcases featuring new talent like Eddie Izzard, Jo Brand and Mark Thomas which began in April 1991. But writing to David Hatch shortly after the TRIC Awards announcement he stated that independents "not only compete at a disadvantage but are then unable to make their contribution with any kind of business efficiency."
In an effort to stimulate a dialogue between the BBC and the fledgling indie sector, an Open Meeting was organised for October 29th 1991 in the Concert Hall of Broadcasting House. Announcing the findings of a report called BBC & Independent Programme Makers chaired by the controller of regional broadcasting Mark Byford, David Hatch introduced an array of 29 BBC executives (26 men and 3 women) who took part in discussions with representatives from the indie companies about how the new relationships might work. At a Radio Directorate meeting the following week it was reported that 350 people had attended and 100 were turned away. Cassettes of the proceedings were sent to those denied admission. John Drummond, controller of Radio 3, remarked that most delegates were freelancers not indie companies. Betraying his antipathy to whole idea, he added that he was concerned about the morale of his workforce. In-house producers, he said, perceived the initiative as a threat. It was also noted that the Open Meeting clashed with a session about Producer Choice, deputy DG John Birt's new plan for an internal market in the BBC, so some radio top brass were not in attendance.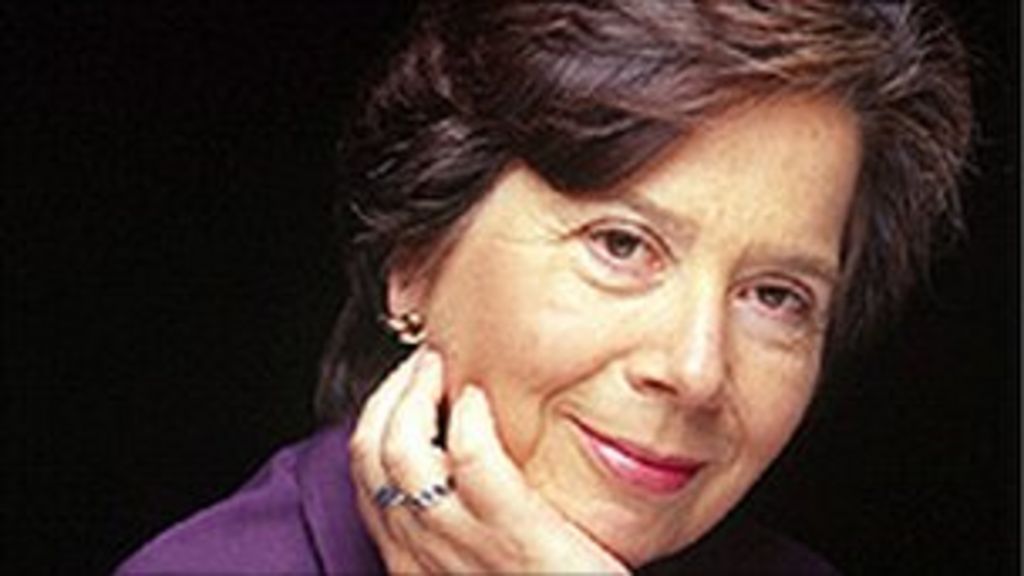 But less than two years after David Hatch's ground-breaking announcement, BBC radio had a new managing director, Liz Forgan, who confirmed the corporation's commitment to independent production. "It took a long time to come," she said "but now there's real momentum. In the last year we've heard 100 hours .... and spent over half a million pounds on it." It was now clear that independent production was here to stay. Once Producer Choice was established in 1993 and BBC Radio was split into Broadcast and Production, network controllers began to relish their freedom to respond to new trends by searching out new programme suppliers. Radio 1 brought in a host of new music producers and DJ talent from the dance music world. Radio 4 found new voices for its comedy, drama and documentaries.
One issue Liz Forgan (right) raised though was how the new sector was to be represented. She called for the formation of "an umbrella organisation along the lines of PACT for television". "I know a couple of groupings in radio already, but so far no single group can represent all the radio indies. I hope that one will develop." A few months earlier Chris Parry-Davies had corralled a group of 17 companies to form IARP, the Independent Association of Radio Producers. Members included two companies who are still very active, Somethin' Else Sound Productions and Unique Productions (now part of 7 Digital). But the others are long gone. A later attempt to form a trade body called RadIo also proved short-lived and it wasn't until 2004, when Mike Hally founded the Radio Independents Group, that the sector found a voice to handle negotiations with the BBC.
In 1992, the first year of independent production, BBC Radio commissioned 141 hours. Its target for 1996/7 was 2770 hours. That this figure might increase tenfold by 2022 is a compliment to the tenacity and perseverance of RIG as well as the creativity and ingenuity of the independent production companies whose work has enriched the BBC.
Trevor Dann Secretary, RIG June 2017 with thanks to BBC Written Archives, Caversham